Why Using a Top Medical Billing Software Is So Important for Behavioral Health Practices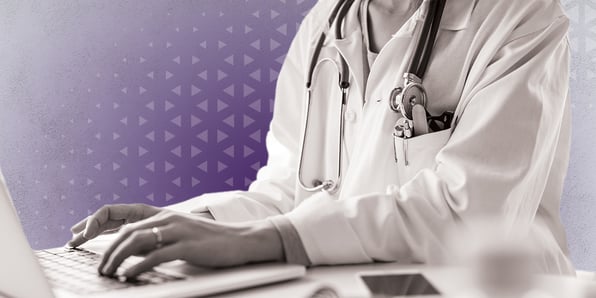 Billing and insurance demands have become increasingly complicated with the rising number of payers and regulations. Navigating procedures is costly and time-consuming, causing delays that impact your revenue cycle and cash flow. Unfortunately, clinicians and practices bear the brunt of these challenges.
Medical billing software and electronic claims submission once revolutionized the billing landscape for practices. However, more than simple software is needed to keep up with fluctuating reimbursement models, payer requirements, regulations, and IT requirements.
As the demand for behavioral health care increases, practices need to adopt more efficient processes. Recent reports reveal some health systems had a staggering backlog of 18,000 patients waiting for behavioral health treatment.
While there are many factors to addressing the surge in mental healthcare, practices must retain flexible operations. Advanced technology with adaptive and automated functions ensures timely claims, clean submissions, and prior authorizations to prevent unpaid services.
File Claims on Time
Most claims are now submitted electronically rather than by mail or fax, simplifying the application process. However, submissions are still complex, with many components and data fields. A barebones medical billing software relies heavily on the user's data entry skills and knowledge of coding, billing, and overall claim submission.
Once the user enters the data, the software uses that information to produce an electronic claim. If there are entry errors, missing data, or wrong diagnosis codes, the claim will have errors, likely leading to rejection. The problem is that simple billing software doesn't allow users to customize workflows based on rules, so the program may not identify errors. The risk of mistakes, denial, and delays is higher.
Advanced medical billing software, on the other hand, features enhanced capabilities. This software integrates with your EHR, auto-populating data for faster claim creation. It automatically detects missing or incorrect data and alerts the user for correction.
With these functions, behavioral health practices can create and process claims faster with fewer errors and on time with the payer billing schedule. As a result, your clinic gains faster claims payment, better cash flow, and smoother operations.
Receive Prior-Authorization From Insurance
Prior authorization confirms that the patient's insurance will cover your services. Some payers require prior approval for all services, while others don't. The responsibility to confirm is usually on the clinician.
Payer rules are not standardized and may even differ from one plan to the next under the same insurer. Many healthcare billing and insurance systems don't integrate, forcing clinicians or billing staff to check the requirements manually.
Advanced medical billing software can change the entire process. The software often comes with knowledge databases on payer requirements and updates as guidelines change. With data available directly in the platform, billing staff can review plan requisites in one central place.
Additionally, software with an EHR integration will automatically fill in patient demographics and insurance information. Automated workflows run auto-inquiries and monitor authorization without manual intervention. These processes often run in the background, producing alerts only when something requires your attention.
Prior authorization helps ensure your services are covered before you offer them, preventing the risk of denied payments or extra costs falling to the patient who may struggle to pay them. Advanced software makes this process easier, generating authorization faster with fewer claims to rework.
Achieve Higher Clean Claims Rate Through Claims Tracking
A clean claims rate is the percentage of all your claims submitted without errors or missing data. These claims are approved on the first pass and paid out right away. As a rule, practices should aim for a 98% clean rate, which means only 2% or less return for reworking.
That standard may seem an exceptional benchmark, but a higher rate indicates a higher quality of data collected and reported and provides your practice with a more stable cash flow. However, this key performance indicator (KPI) is challenging for many organizations to achieve for numerous reasons.
A lower clean claim rate leads to a higher rejection rate, and every rejection increases the risk of unpaid services. The cost to rework a claim is also substantial, at an average of $25 per claim, leading to higher operational expenses and less profitability.
One of the ways to reduce your claims denials and improve your clean claims rate is to analyze trends in your submission process. Advanced medical billing software with an analytics dashboard helps you track and evaluate claim trends.
With this information, you can identify the root causes of denials and quickly adapt your process to rectify problems. Claims tracking helps you optimize your billing operations and improve efficiency. The result is fewer rejections, reduced collections costs, a lower workload, and faster payments.
Essential Components of Top Medical Billing Software
Modern medical billing software can simplify your financial processes and streamline your revenue cycle, bringing stability into your mental health practice. There are dozens of products available with varying features, some more basic than others.
Top medical billing software offers innovative and advanced features for better practice management. These include:
EHR integration

Claims processing

Claims scrubbing and reviews

Eligibility verification

Prior authorization

Invoicing

Payment processing

Denial management
While your organizational IT needs may vary, cloud-based or web-based software is ideal. Staff can access billing from anywhere, and you avoid costly hardware, security, and IT overhead. Top software also uses modern technology, such as automation and intuitive workflows, to help you simplify data entry and billing tasks.
Smoother Medical Billing With PUREDI
PUREDI is a cloud-based medical billing software with expert white-glove revenue cycle management services. Our intelligent platform uses rules-based workflows and automation to create a custom billing workflow tailored to your needs. Run eligibility and pre-submission checks, scrub and review claims before submission, and track progress through each phase.
PUREDI integrates with your EHR and clearinghouses, providing seamless data collection and easy insurance verification and authorization. Analytics reporting gives you real-time insight into claims trends and financial standing, providing visibility into areas of improvement.
Leverage the power of intelligent software to streamline your billing practices and get paid faster. Book a demo today.
Get Awesome Content Delivered Straight to Your Inbox!
Posts by topic